First impressions are everything, especially in hospitality. For most travelers booking online these days, hotel photography can make or break a hotel. Selecting the correct image to display as the featured image is key to catching a potential guests interest and engaging them to click through and view the rest of the properties amenities.
It is imperative when shooting hotel photography to capture every amenity the property has to offer. You never know which image the management company will want to use as the featured image for that particular property. This is something I always keep in mind when shooting hotel photography.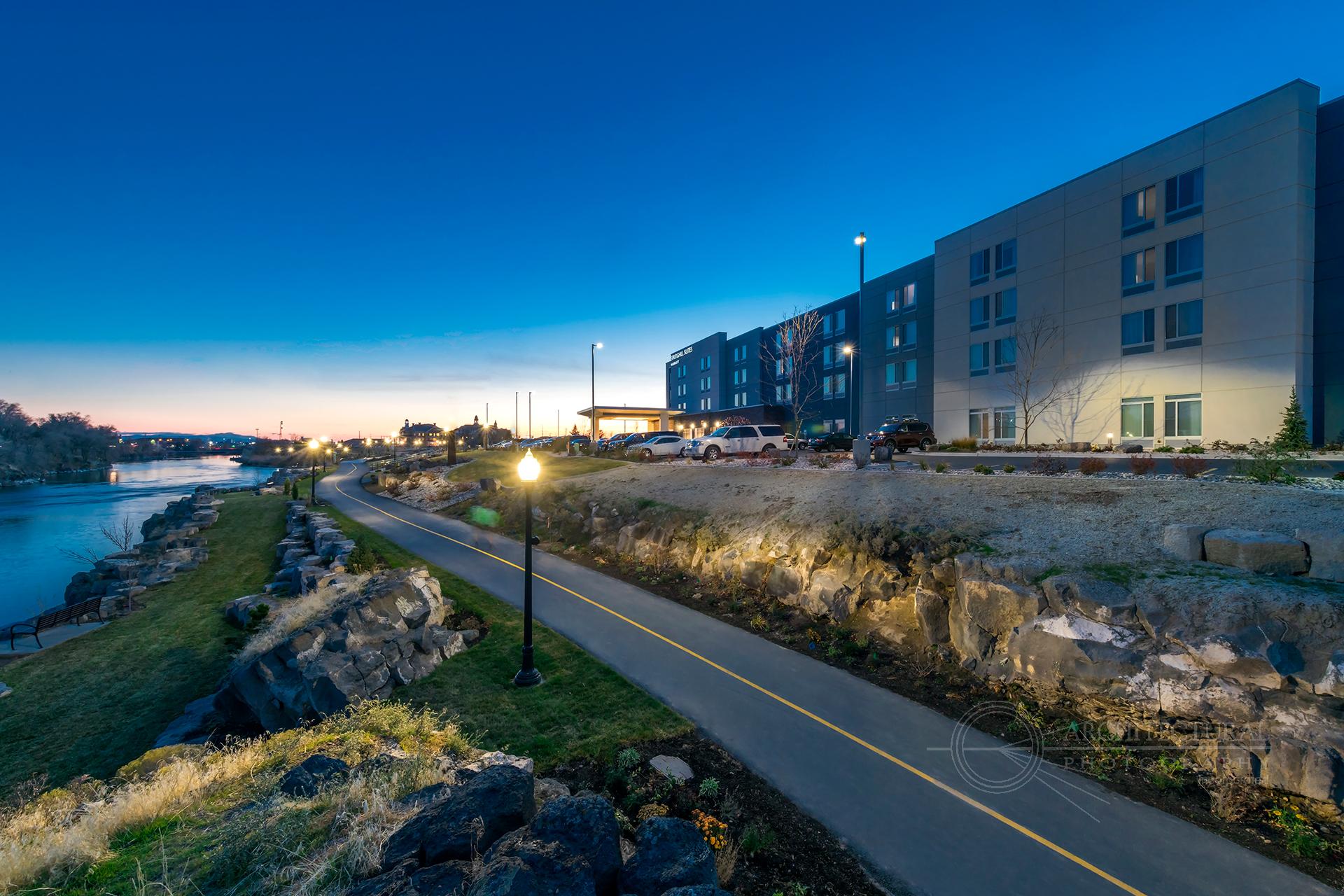 Location is everything. If you have a property in a great location, you want to make sure to flaunt it. This image of the new SpringHill Suites by Marriott, Idaho Falls, not only shows potential guests the appeal of the hotel itself, but easy access to the famed Idaho Falls Riverwalk along the Snake River.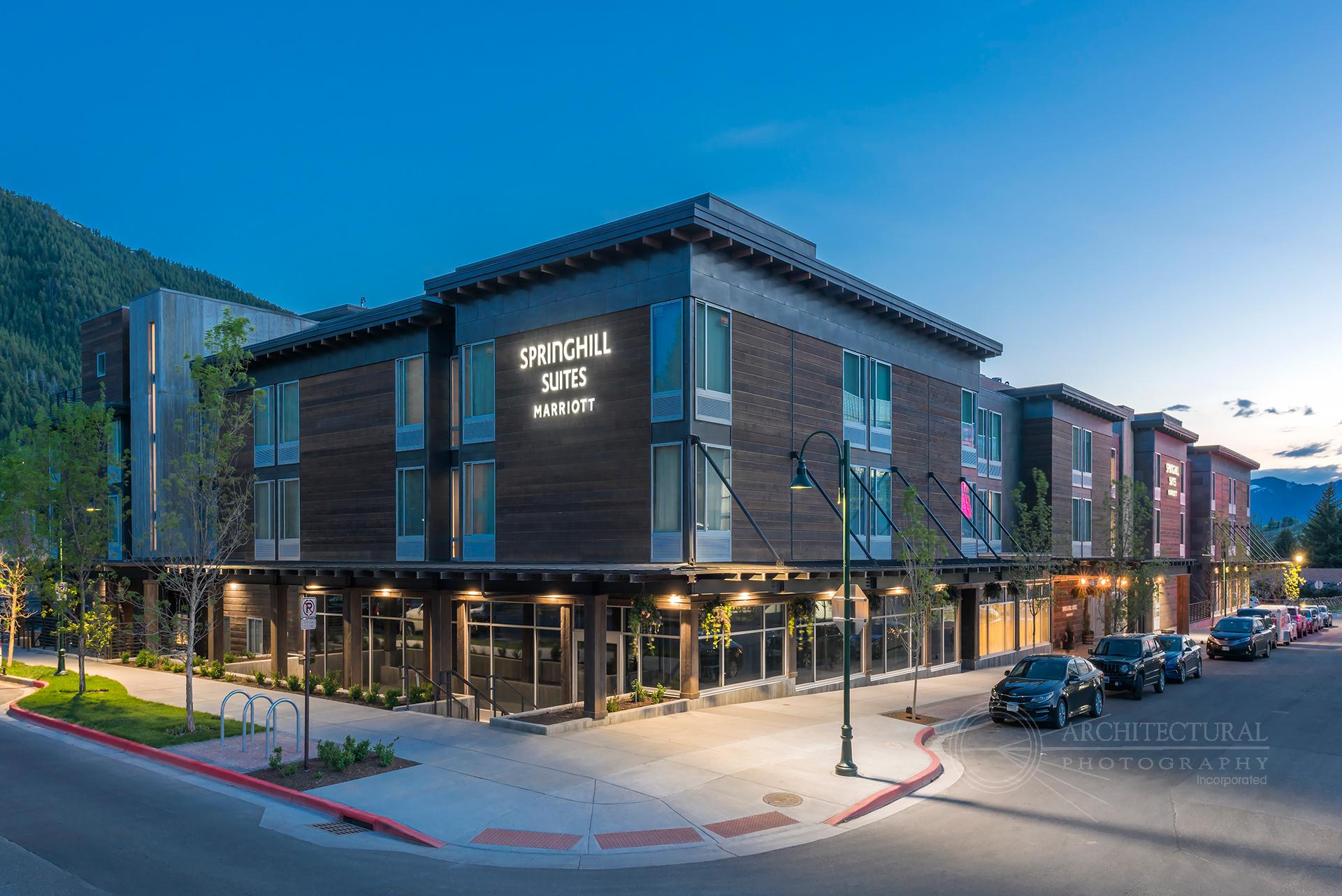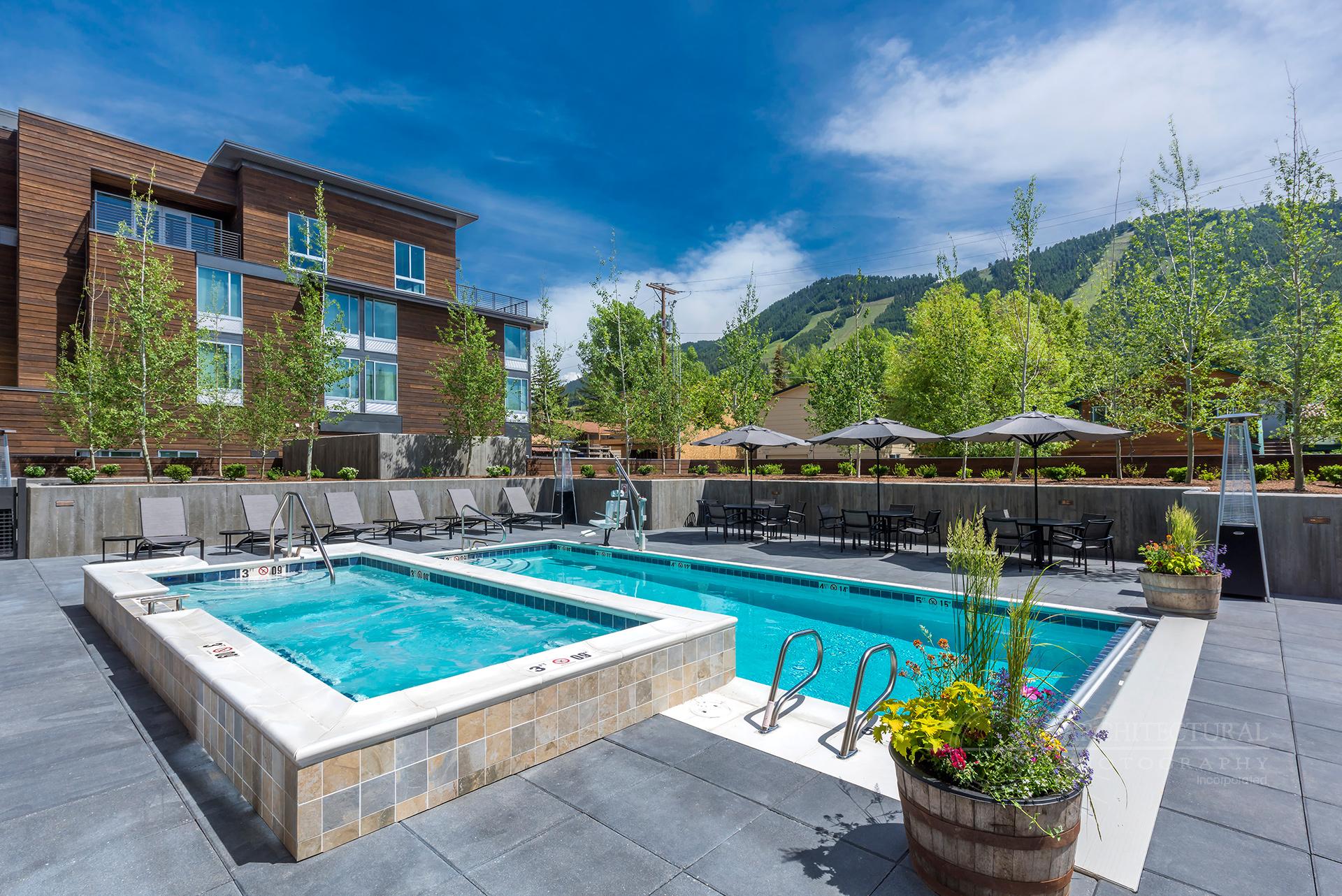 Keeping in mind the surrounding attractions when shooting hotel photography is key. While the exterior of the new SpringHill Suites by Marriott, Jackson Hole is truly stunning, the shot from the pool may actually be a better option for a featured image. With the ski slopes in the background, potential guests get an immediate feel for how close this property is to the mountain resorts.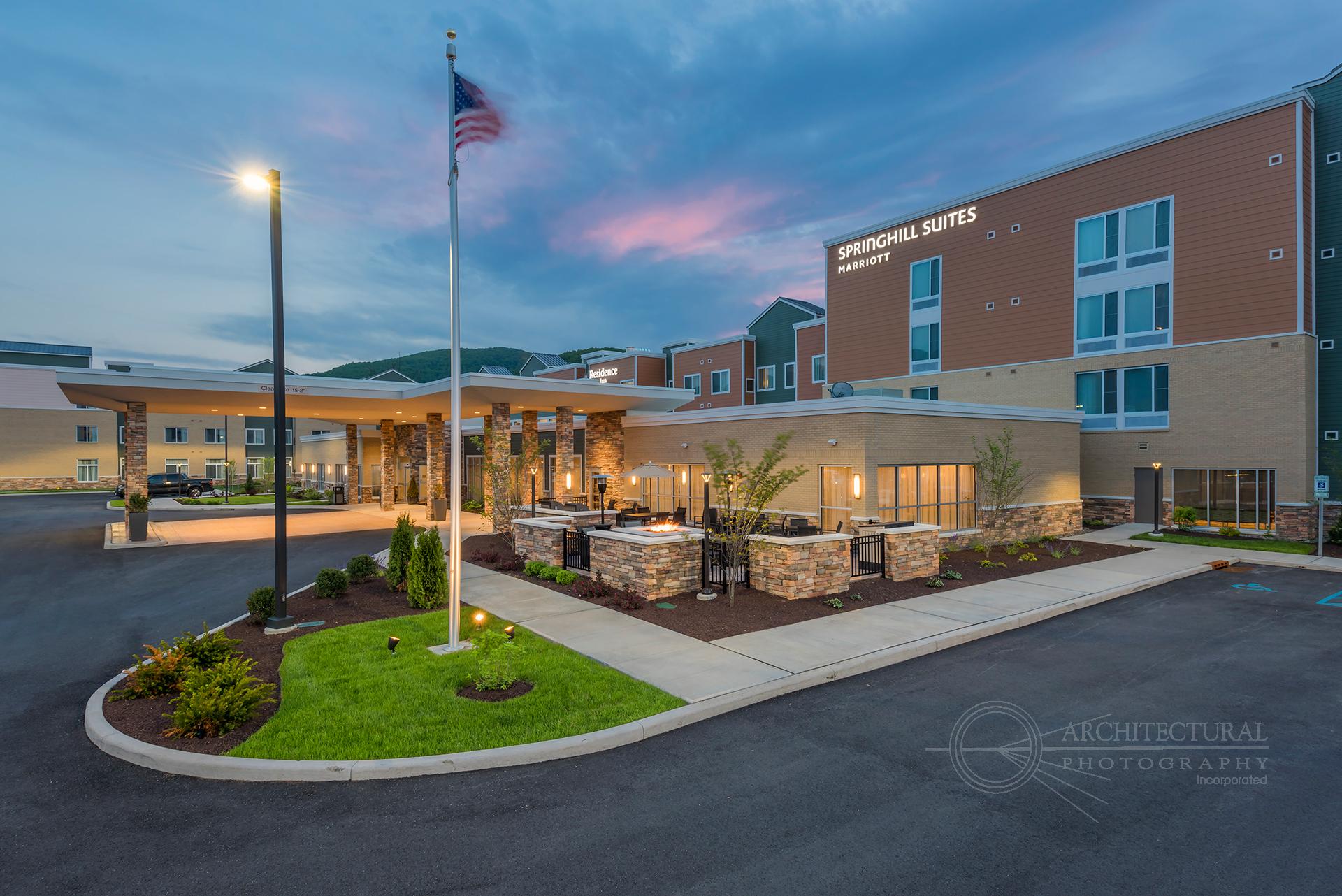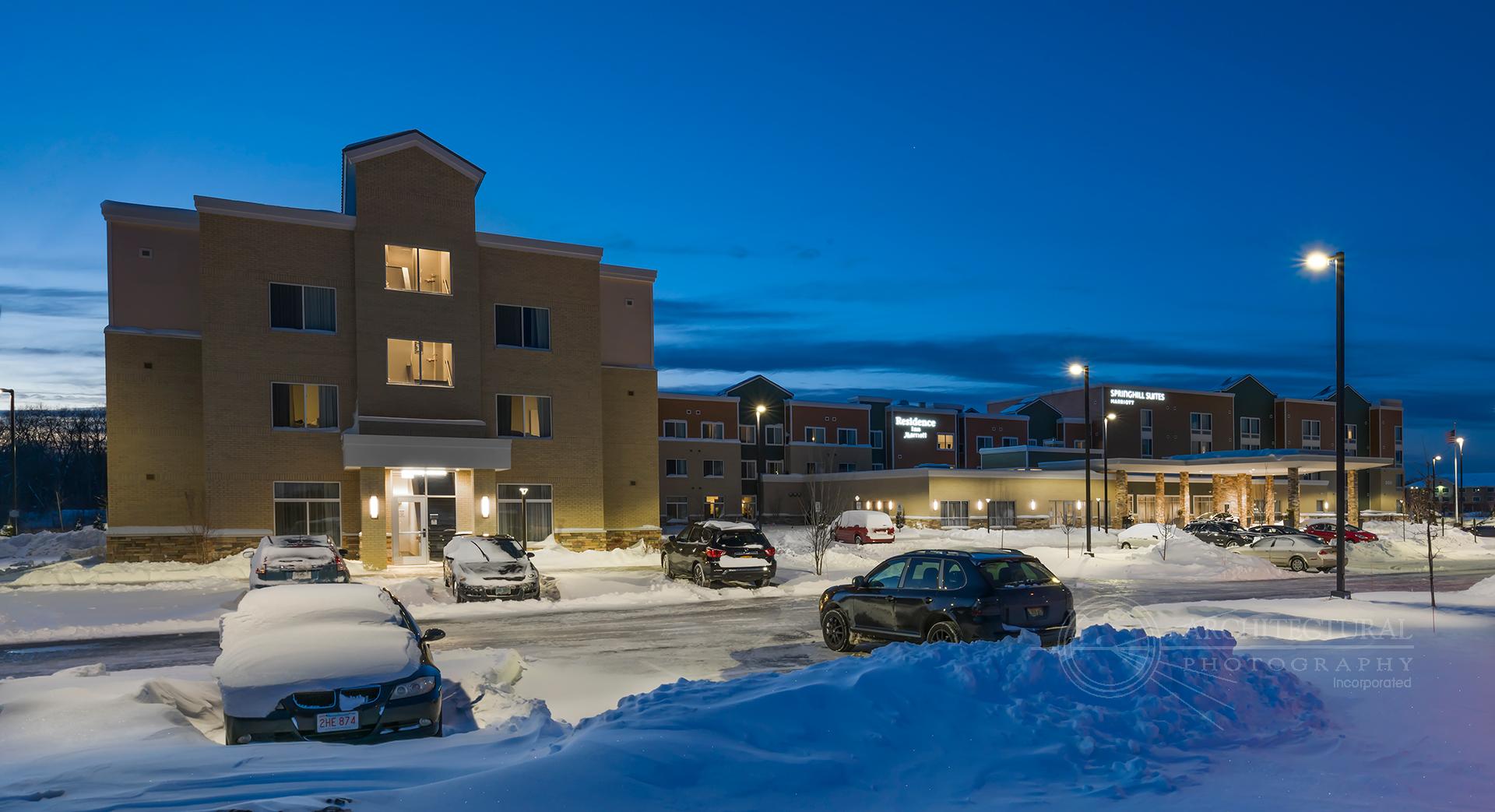 It can also be imperative to show different seasons. Property owners can change up the featured image as the seasons change to market to different types of travelers.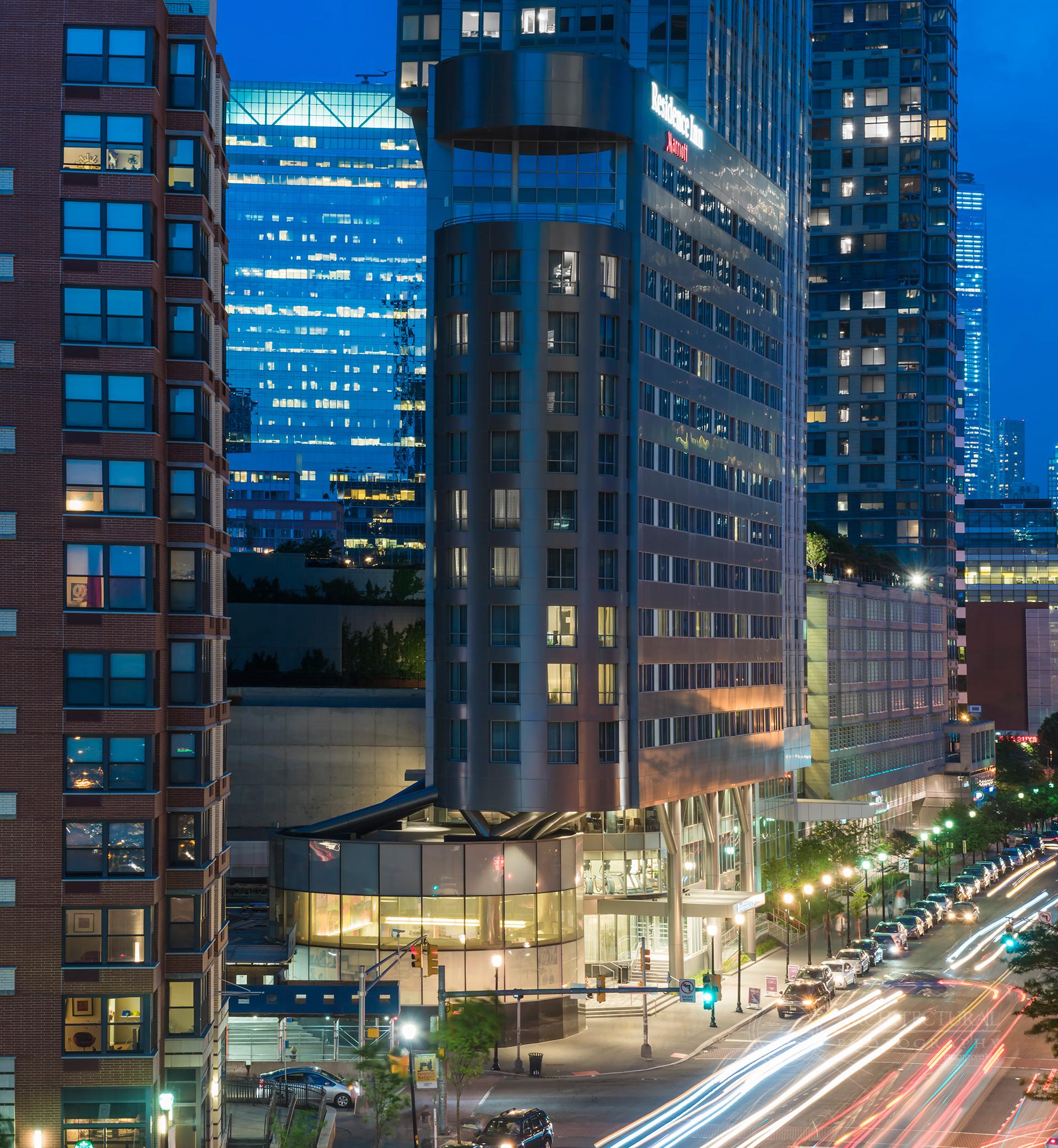 While the greenery and outdoorsy feeling of some properties makes for the perfect scene to feature an exterior image, a bustling metropolis hotel may call for a completely different approach.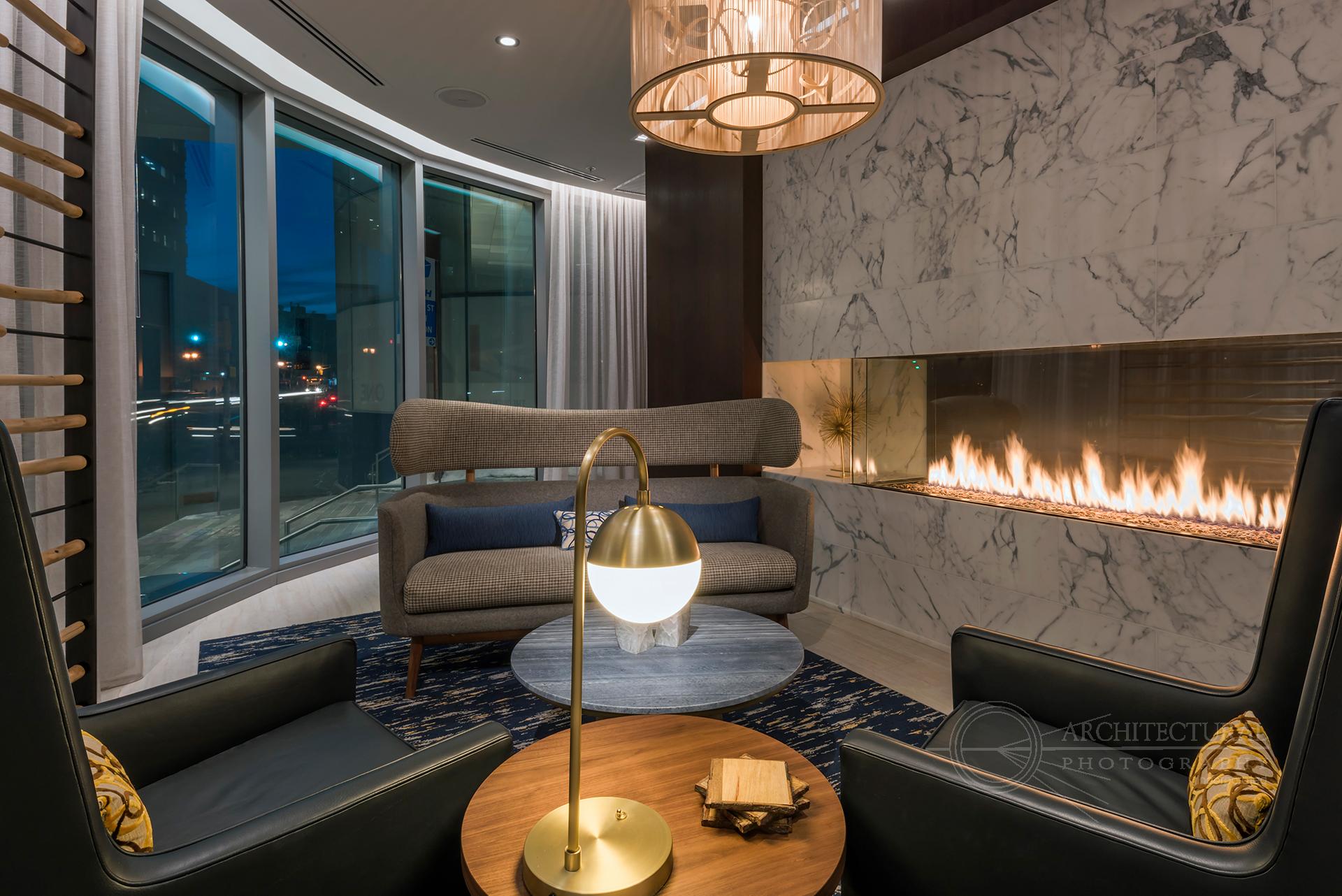 This cozy lobby sitting area in the new Residence Inn by Marriott, Jersey City could be the perfect featured image to attract busy commuters. On the move all day, many of the guests frequenting this property are business commuters who may just need a nice place to sit and relax at the end of a long day.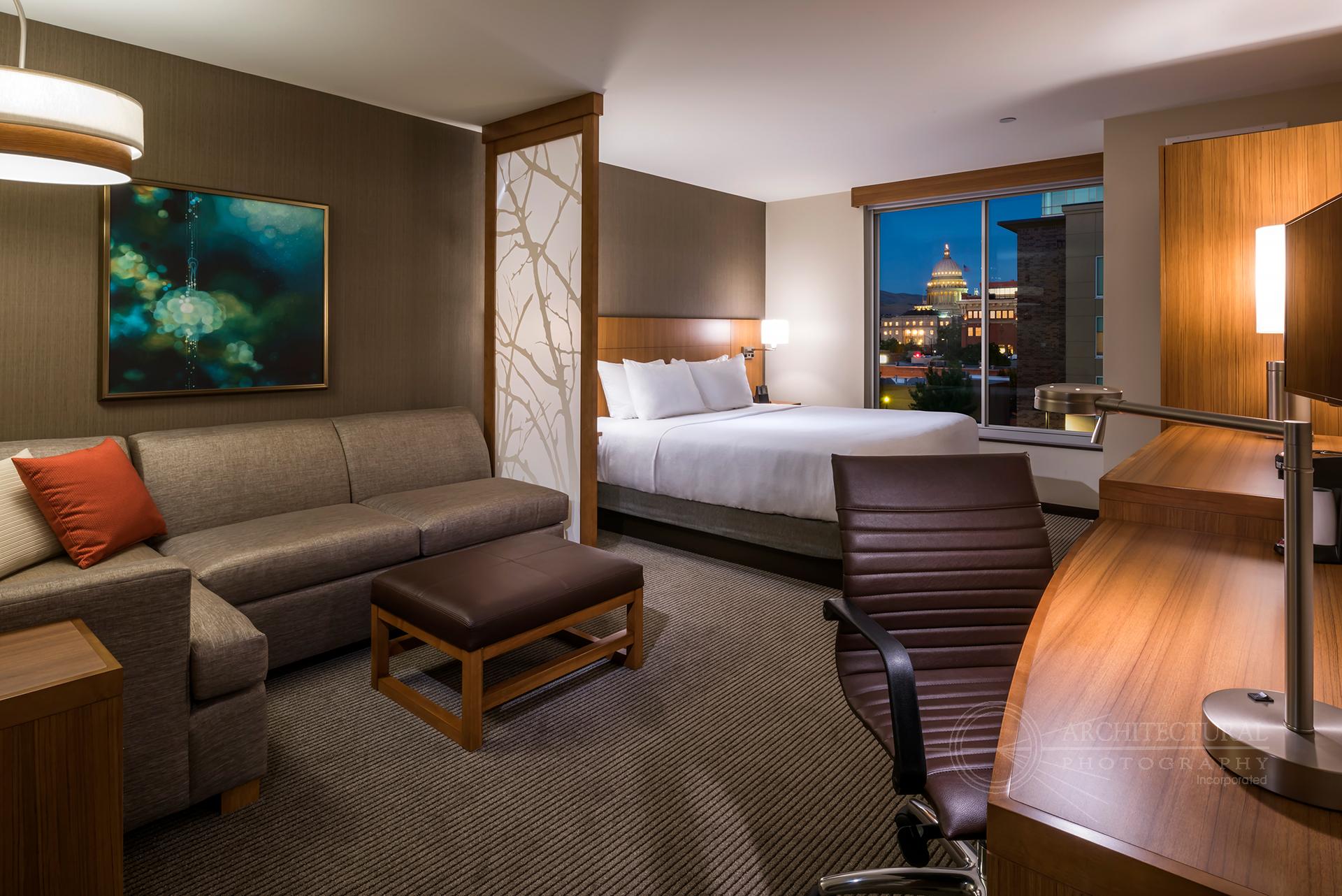 Don't count out a great guest room as a featured image either. Guest rooms can show not only the rooms amenities but can showcase some fantastic views. This particular room at the new Hyatt Place Boise Downtown has a perfect view of the Boise State Capitol.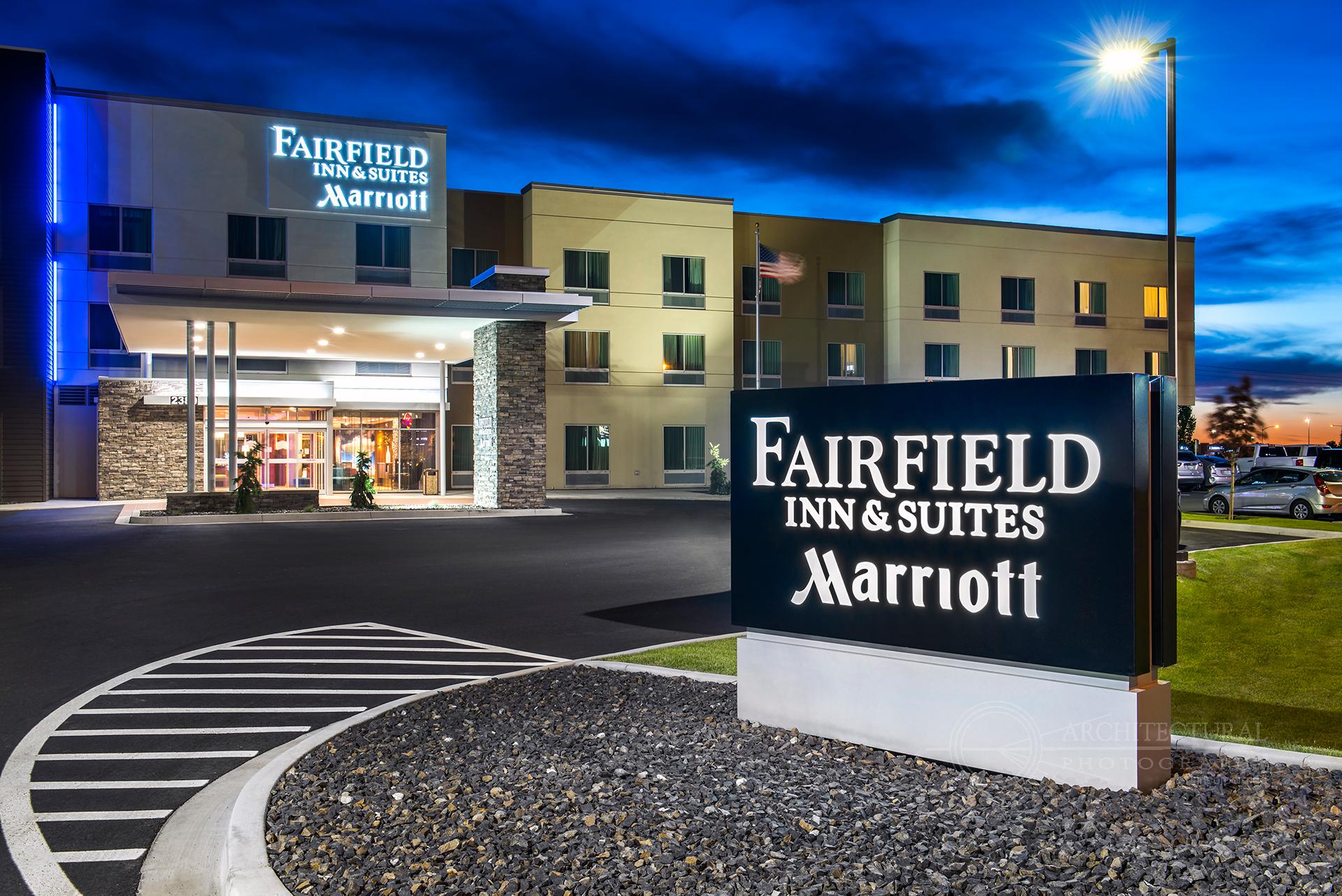 Overall, when shooting hotel photography, it is important to highlight the amenities and features that will enable the hotel to select the very best featured images to distinguish their property for potential guests. Providing multiple angles and different lighting options gives the hotel many and varied possibilities for marketing their incredible properties. If you are considering upgrading your hotel portfolio, please contact us at Architectural Photography, Inc.: 888-688-5510 or visit ArchitecturalPhotographyInc.com.